Water Damage Restoration
Back To Our Services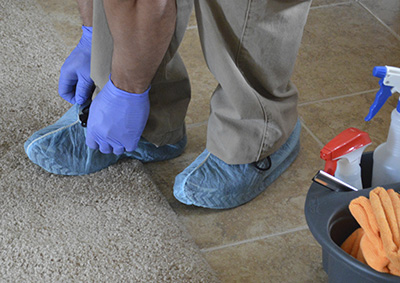 When faced with water damage situation, it is often hard to know how to act without jeopardizing the state of either your house or business. These kinds of situation call for professional handling, and with years of experience and extensive skills employed in our team of IICRC certified. Water damage restoration Carson Company offers water damage restoration in a quick response time and use the IICRC standard to Remove/Extract water in the areas needed.
We understand that one of the biggest disturbance or frustration of any homeowner that has experienced water flooding is items that have been covered with wetness that can damage the usefulness of such apiece. Our professionally skilled team is well-organized in salvaging matter that has make contact with the water. Most items if dehydrated between one to two days after flooding can simply be salvaged.
If you are a member of an insurance that cover "water Damage Restoration / Water removal or water Extraction" most of the time the company will most likely suggest itself to take care of water damage restoration. However, you have the free will to choose whichever company to use in combating the situation. In an emergency that needs utmost response, a company that has a quick response time is usually advised, and we pride ourselves in leading the pack when it comes to bridging the gap between the calling and responding.
From water plumbers which are certified, to restoration crews, water damage project manager and certified accountant of water management. We are well equipped with the better technical knowhow of handling damages like; sink bust, toilet over flow to responding to huge burst; like frozen pipes,sewages, sprinklers you name it.
Some water damage Restoration we offer:
1. Dehumidifying Flooded Areas –If you own hectares of land that might have a portion that is dump or swampy, and need utilization of the resource, call on us to dehumidify the air and prepare it for suitable agriculture or cultivation.
2. Mold remediation –In the event of water breakage, you are at risk of containing mold if you don't dehumidify the places exposed. This can cause an array of health issues even if it's a small area affected, and can also damage the upholstery that you have. As an experienced company we follow set procedure that ensures safe removal of affected places.
3. Flooded basement – Flooded basement present danger that require specialized handling most time, to make sure that this is obtainable, kindly call or email us to look after the security and health concern that might prevail.
4. Flood and fire damage restoration - In the event of flood, storm or fire outbreak, we offer an all-inclusive restoration service, that present proper steps for mitigation after an extensive analysis by the analyst experts.
5. Flood Clean up –Mostly after a storm or a heavy deeper flood, the various places in your house are left with contaminated microorganism that can be in a variety of forms. Health for a start is a major concern to consider. Our experienced team is able to handle cleaning that is not possible by common people and need experience and skilled person to do that, through techniques for decontaminating flooded regions. We've a 24-hour in service team and superior customer services to facilitate and aid in your water damage restoration, because we appreciate the need for a reassuring voice in time of the distress.